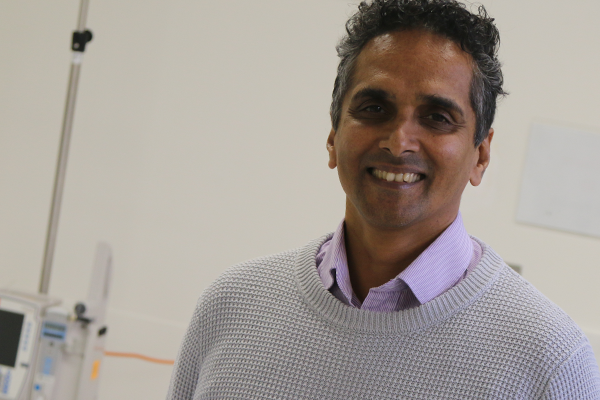 Velandai Srikanth is researching how health officials can more closely track the number of people living with dementia in Frankston and on the Mornington Peninsula.
Developing accurate ways of monitoring how many people are living with dementia in the Frankston and Mornington Peninsula region is the focus of a new study by doctors and researchers from Peninsula Health and Monash University. 
The joint research team will look at how well dementia is recorded as a health condition in people who present to the health service and how this can be improved. To do this, they will compare how medical information is recorded for people who do not have dementia with people who are living with it.
In the coming months a small number of people who have been in contact with the health service in the past three years will be invited to take part in the study.
Only people aged over 60 without a dementia diagnosis will be contacted first by mail, and then followed up with a phone call. Participation is voluntary and involves a 10-minute telephone interview.
The study is part of a range of dementia research projects being conducted by The Academic Unit at Peninsula Health, along with the Departments of Geriatric Medicine and Allied Therapy.
Professor of Medicine, Velandai Srikanth, says dementia is a condition that can have a great impact on people's lives.
"All of our research into dementia aims to improve the way our health service manages the care of people living with dementia and direct services to where they are most needed.
"Current projects range from monitoring population trends of dementia, understanding modifiable factors that increase the risk of dementia and developing new ways of identifying people at risk," says Prof. Srikanth.
"We are also working on improving knowledge of the disease among health professionals, and how technology can be used to assist people with dementia."
The new study is funded by the National Health and Medical Research Council (NHMRC).
For more information about the study please email healthy.ageing@monash.edu