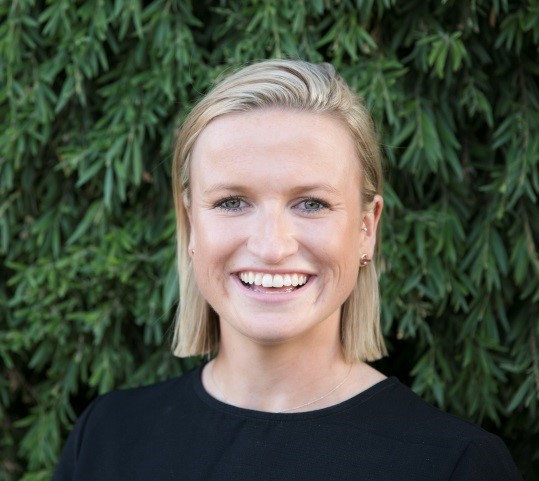 What recently graduated podiatrists think of rural work, and how services are responding: a qualitative study
Authors: Couch A, White J, O'Sullivan B, Haines T, Menz H, Williams C
Anna's position at Peninsula Health: Podiatrist
Link to article: https://www.rrh.org.au/journal/article/6930
Questions
What question did you set out to ask in your research?
We wanted to explore recently graduate podiatrists' perceptions regarding rural work and strategies stakeholders to the podiatry profession deem as successful for recruitment and retention.
How did you go about doing it?
We conducted two focus groups with podiatrists working in Victoria who had graduated in the past 5 years and worked in any location (metropolitan, regional, or rural). Questions relating to how participants made the decision to work in their current job and what support they have received were asked to promote discussion. One on one interviews were conducted with stakeholders of the podiatry profession to understand individual perspectives regarding recruitment and retention strategies.
What where the interesting findings and what does this mean for clinical practice?
There were 11 recent graduate podiatrists and 15 stakeholders that consented to participate. The overarching theme which resounded through open ended comments among the two groups were the importance of 'growing me' and 'growing the profession'. Three superordinate themes were also generated including (i) building a career, (ii) why I stay, and (iii) it cannot be done alone.
This research identifies tangible solutions for improving recruitment and retention of recently graduate podiatrists in rural locations including building sustainable jobs, ongoing opportunities for supervision and professional development and opportunities for rural origin students and rural podiatry training.
Did the findings raise new or unanswered questions?
This is the first study to explore recently graduated podiatrists perceptions of working rurally. Future research is required to further understand the factors impacting recruitment and retention of podiatrists in both metropolitan and rural settings including information regarding workplace experiences and key factors that influence workplace decision making throughout their careers.
What did you enjoy the most when doing this research?
I thoroughly enjoyed facilitating the focus groups and undertaking the phone interviews. As this was my first experience with qualitative research, it demanded my understanding of reflexivity, ensuring my preconceptions did not influence the findings of the research.
Do you have any advice for clinicians wanting to get into research?
Find a research topic that you are passionate about and seek guidance from research leads within your organisation or profession. Behind every researcher is a mentor!
Finish my PhD whilst working as a Podiatrist here at Peninsula Health and see where it leads me….